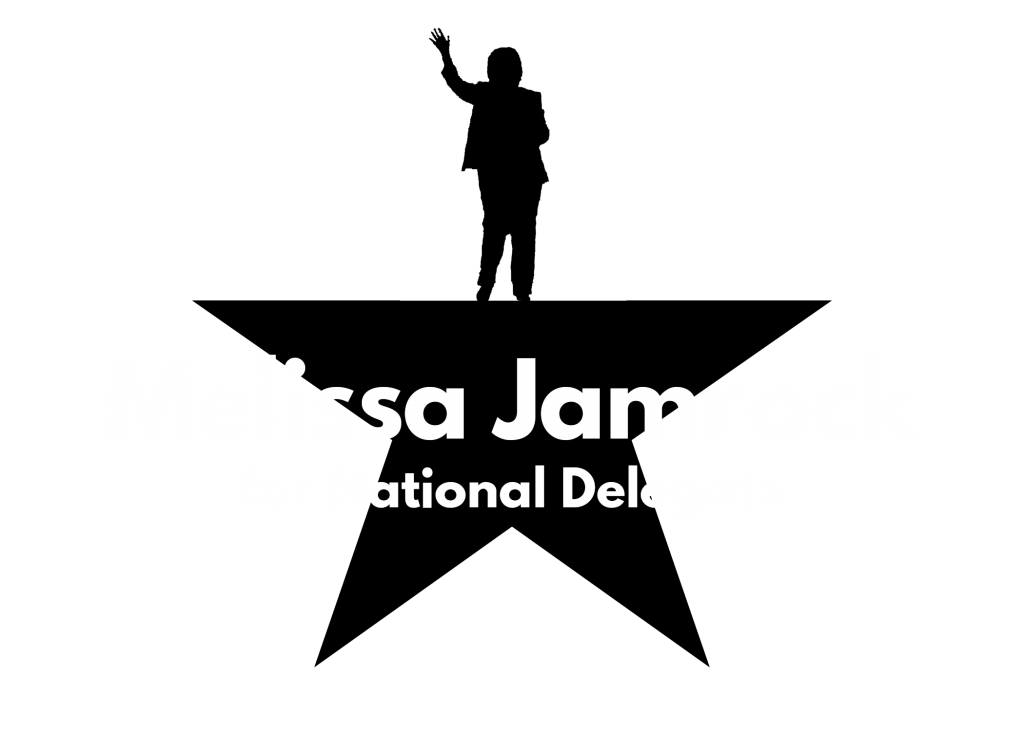 Thanks for stopping by!
I am a young, politically engaged woman passionately supportive of Hillary Clinton for President.  I have been donating my time and talents to Hillary, both locally and nationally, and would love to be there in person to put her over the top in Philadelphia.  It would be an honor to represent Minnesota at our convention in July.
Please feel free to contact me with any questions and I hope to earn your support ahead of the CD4 Convention on May 22.
You can call me at 651-829-9558, or send me an email at mjamrock@gmail.com.
Cheers!


Supporters
Bipartisan Beagles – George W Beagle and Barack Obeagle
Commissioner Linda Higgins
Commissioner Mary Jo McGuire
Representative Erin Murphy
Representative Peter Fischer
Representative Peggy Flanagan
Maplewood Mayor Nora Slawik
St. Paul Council Member Amy Brendmoen
St. Paul Council Member Russ Stark
St. Paul Council Member Chris Tolbert
Former St. Paul School Board Member Mary Doran
Former Maplewood Council Member John Nephew
Former St. Paul School Board Member Louise Seeba
Former St. Paul Council Member Dave Thune
Joel Heller, DFL State Director*
Del Jenkins, Chair, Stonewall DFL*
Libby Kantner, Chair, St. Paul DFL*
Javier Morillo, DNC Member, Minnesota*
Jason Rae, DNC Member, Wisconsin*
Nancy Schumacher, DNC Member, Minnesota*
Lori Sellner, DNC Member, Minnesota*
David Stanton, Chair, SD41*
Elizabeth Wefel, Chair, SD64*
Ellen Anderson
Jess Banks
Susy Bates
Lauren Beecham
Kristin Beckmann
Greta & Eric Bergstrom
Richard Carlbom
Steve Cohen
Beth Commers
C. Scott Cooper
DJ Danielson
Ted Davis
Julia Donnelly
Devin Driscoll
Don Jorovsky
Sarah Lechowich
Jamie Makepeace
Noel Nix
Nick Prince
Chuck Repke
Rachel Shields
Megan Thomas
Adam Vetvick
*title for identification purposes only, and not meant to imply organizational support.
I am originally from the Chicago area (don't hold this against me!) and then moved to Milwaukee for college.  I spent the next 7 years in Milwaukee at Marquette University earning a BA in Broadcast & Electronic Communication and Spanish for the Professions and then a MA in Political Science, focusing on American and comparative politics.  I have always been encouraged to step up, to lead and to not be afraid to try new things.  As a result, I decided to follow my passion and pursue a career in politics.
After completing my MA in 2006, I moved to Minnesota to work for the DFL Coordinated Campaign in CD2.  Originally my plan was to work the 2006 cycle before returning to school to earn a PhD. But Minnesota sucked me in.  In February of 2007 I went to work as the CD4 Field Director through the 2008 election.  Not long after, I left the DFL to work on the campaign of Congresswoman Betty McCollum, and any thought of leaving Minnesota for a PhD – or for any other reason – went out the window.  Almost 10 years later, I am a homeowner in Saint Paul.  Minnesota has become my home and I'm thankful for the path that has lead me here.
Outside of politics, I am involved with People to People International and Children's Library International.  Through these organizations, I have been fortunate to be able to travel to Nepal and SE Asia (Cambodia, Laos, and Vietnam) to engage in the humanitarian work of these organizations.  In the summer, I am a member of the St. Anthony Community Band, serving as a mediocre trumpet player.  It is not inconceivable that I would bring my horn to Philadelphia.
Party & Campaign Experience

This is the first Presidential election cycle since college that I have not been working on a campaign full-time but I am excited to be involved in Hillary's campaign as a volunteer.  In addition to helping in Minnesota, I also serve as the National Technology/Digital Director for Bros4Hillary (B4H).  B4H is a progressive and inclusive community of men and allies across the country dedicated to advancing critical social issues facing our country and the world by electing the next President of the United States, Hillary Rodham Clinton.  To date, B4H has almost 8,000 members, raised over $8,500, and organized volunteers to make over 22,000 phone calls into primary and caucus states.
Over these last 10 years, I have been involved with the DFL as a party officer, including a term as the Associate Chair of CD4, and activist helping a number of candidates as a volunteer or staffer.  Most recently, I have shifted my focus to local races and helping candidates running for School Board, City Council, and County Board. I believe these are important and underappreciated races since the work of these public servants impacts so many lives very directly. I currently work as Ramsey County Commissioner Mary Jo McGuire's Principal Assistant. I hope to be able to bring the perspective of these "down ticket" elected officials and issues to the National Convention both to educate and advocate for these "real people" issues.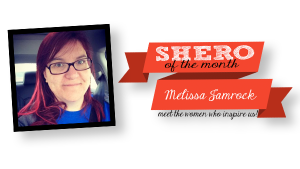 In 2010 I was honored to be inducted as a Rising Star into the DFL Women's Hall of Fame.  More recently, I was named the November 2015 Shero of the Month by womenwinning in recognition for my work in Saint Paul during the 2015 elections. My work with campaigns and with the party is always in pursuit of practical, progressive policies that brings about positive changes to people's lives.
Mary Jo McGuire for Ramsey County Commissioner – Campaign Manager
Amy Brendmoen for Saint Paul City Council (Caucus/Convention Management/Targeting/Strategic Consulting)
Mary Doran for Saint Paul School Board (General Consulting)
Rebecca Noecker for Saint Paul City Council (Strategic Consulting/Campaign Management)
Mary Vanderwert for Saint Paul School Board
Greta Bergstrom for 64B (Caucus & Convention Director, Website)
Matthew Gieseke for 47A (Website, General consulting)
Sarah Lechowich for Saint Paul School Board (Caucus & Convention Director)
Jean O'Connell for Saint Paul School Board (Campaign Manager, Website redesign)
Mary Jo McGuire for Ramsey County Commissioner (Campaign Manager)
Peter Fischer for State Representative (Targeting)
Mary Doran for Saint Paul School Board (Caucus & Convention, General Election Targeting)
Margaret for Governor (SD65 Lead at Convention, Finance Committee Member, Volunteer)
DFL Coordinated Campaign GOTV (Staging Location Lead – South St. Paul)
McCollum for Congress (Deputy Political Director)
DFL Coordinated Campaign in Saint Paul (Field Director)
DFL Coordinated Campaign in Maplewood (Director)
DFL Coordinated Campaign (Field Organizer)