As someone who personally was belting out various Disney tunes last night around my fire pit, I wonder how my neighbors would have graded my performance.  This came across my twitter feed this morning and was too good not to share. . .
I really hope I would be graded along the lines of "Tiny Dancer" and not "Walk This Way". . . .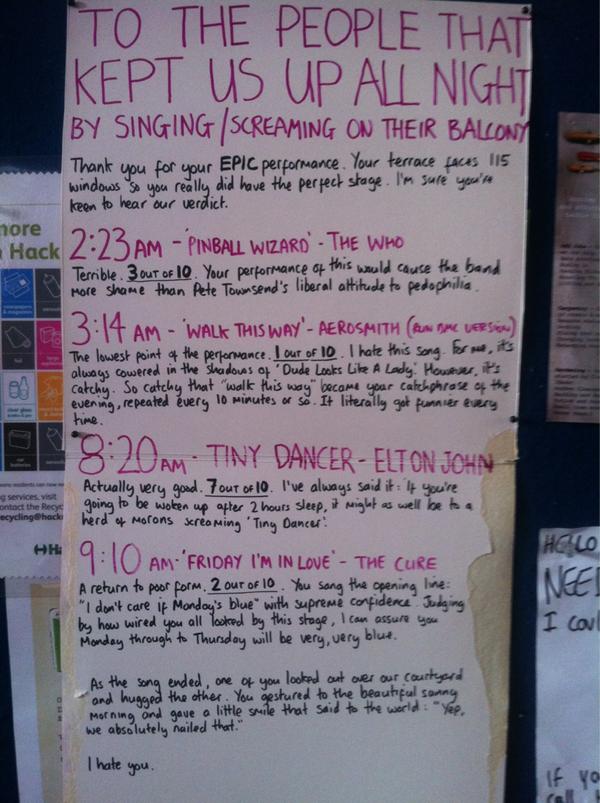 Next weekend, I may have to bust out some Broadway songs and maybe a dance number with jazz hands.